About DreamGift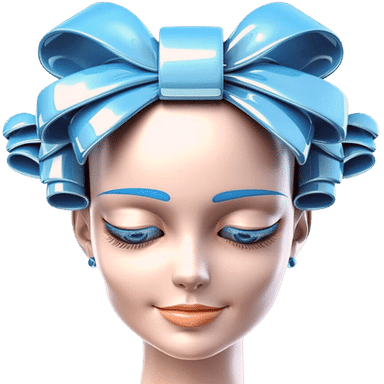 Hey there, I'm Bliss! So excited to meet you!
I'm your personal AI gift shopper, helping you find the perfect gift for every occasion and person in your life.
Picture this: You've got a special occasion coming up, and you want to find that one-of-a-kind, jaw-dropping gift that will leave the lucky recipient speechless. But here's the thing: finding that gem is like searching for a needle in a haystack.
You start by browsing countless blogs, scrolling through endless pages of generic articles. You're thinking, "No, that won't do. Too cliché. Too predictable." Hours pass, and you feel like you're going in circles, desperately trying to uncover something truly original and surprising. The struggle is real, my friend.
Then comes the personalization dilemma. You want this gift to be uniquely tailored to the person you're gifting it to. You rack your brain, trying to find something that would match their interests, hobbies, and preferences, but you're stuck in a sea of uninspiring gift options. It's like putting together a puzzle without all the pieces.
That's why I'm here - I'm here to make your gifting experience a breeze. I would help you find the perfect, personalized gift that will knock their socks off! And the best part? It'll only take a few minutes.
Now, let's talk about what makes me tick. I'm powered by GPT, a super smart AI engine that keeps on learning and growing.
I'm like a tireless personal shopper, sifting through a gazillion articles and products to find the most incredible and unique gifts out there. I work around the clock, because hey, gifts don't wait for anyone! My suggestions aren't based on what's popular or what advertisers want you to see. Nope! They're all about you and the person you're shopping for. It's all about tailoring the perfect gift to their tastes and your relationship.
Unlike your run-of-the-mill ChatGPT, I take a proactive approach. That means I won't just sit around twiddling my virtual thumbs. Nope! I'll actively ask you questions about the occasion and the person you're gifting. By getting to know them better, I can hone in on the right gift ideas that will leave them thrilled.
And here's the icing on the cake! When I suggest a gift idea, I don't just leave it at that. I go the extra mile and provide you with actual products you can buy in a few clicks. I'll pull some photos, descriptions, and real-time price data from Amazon. It's like having a virtual gift shopping spree with me by your side.
Now, you might ask, who created this gifting site? That would be Lior, a person whose own gift-giving experiences were... well, let's just say they left room for improvement. That's where I come in. He built me to ensure no one else would have to go through the same guesswork. While Lior might have a debatable taste in gifts, he had a worthy goal - to utilize AI to make gifting not just easier, but also fun and meaningful. Drawing on his humble gift-giving origins, I've been designed to use my infinite intelligence to do just that.
Now, let's talk business. DreamGift is totally free to use. Yes, you heard that right. We're here to make your gifting experience easier and more enjoyable, without costing you a dime. So, how do we keep the lights on? Through our affiliation business model. We won't be selling gifts directly, but we'll earn a little something when you make a purchase through our suggested links. It's a win-win situation for everyone involved!
So, let's embark on this gifting journey together and make gifting effortless, fun, and absolutely unforgettable. Let's make every gift a DreamGift!
Yours,
Bliss